BLUESEAS FILMS is a wholly owned subsidiary of Australia's BlueSeas Management Pty. Ltd., incorporated as a limited company in 2006 to develop, finance and produce feature films and television programmes for the international market.
Since its inception BlueSeas Management Pty. Ltd. has been active in two main fields – feature-length films for theatrical distribution and television series, live action and animation. Using the company's own resources to acquire and develop properties, the company has recently been successful in putting together co-productions with similar companies in Canada, the UK and South-East Asia.
BlueSeas recently completed production on its first feature-length documentary 'Going Vertical – the Shortboard Revolution' directed by twice Academy Award nominated David Bradbury, with the film continuing to win awards at many international festivals. Current feature films in pre-production are 'Badlanders' a classic Western written by Enzo G. Castellari to be shot on locations in Canada in 2015 – to be directed by Claudio Fäh, with a wonderful ensemble cast. BlueSeas Films is also producing 2 television series – a satire, 'Dead and Alive in Bondi' and 'The Man With a Scapel' a factual reality-based series starring Australia's most respected plastic surgeon, Dr. Mark Doyle.
BlueSeas Films is preparing for production in 2018/19 the horror/thriller "Alfred Hemlock, Written by acclaimed  Australia writer/director Edward Lyons and his wife Melissa Lyons.
PRODUCER: ROBERT RAYMOND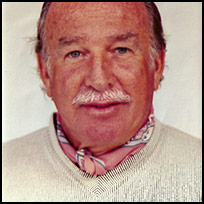 Robert has over 30 years' experience in all aspects of international film and television production and distribution, which has enabled him to constitute a wide range of contacts in the industry. Robert believes his relationships are the foundation for any successful production his company undertakes.
Robert began his career in the music industry during the 60's and 70's whist still at university. He successfully managed the careers of many iconic artists including from Australia and New Zealand – Billy Thorpe and the Aztecs; Dragon; discovering Split Enz. In the UK: John Mayall, Keef Hartley among others. In the US: Brothers Johnson and Irene Cara. Robert has also produced over 50 international concert tours amongst many great music artists including: Duke Ellington; John Mc Loughlin and Mahavishnu Orchestra; Ravi Shankar; Roberta Flack; BB King; Elton John; Led Zeppelin; Frank Zappa and the Mothers; as well as the now infamous tour of Australia with Frank Sinatra that was recently made into a movie 'The Night We Called It a Day' starring Denis Hopper as Frank Sinatra, with Joel Edgerton playing Robert Raymond, Melanie Griffith as Barbara Marx, Portia de Rossi as Hilary Hunter and Rose Byrne playing Robert's wife.
Robert spent 17 years in Hollywood working as Producer and Executive Producer on many television and film productions both inside the studio system and outside, as an independent producer. Robert pioneered Producing for HBO their first series 'Hollywood Up Close' written and directed by David Sheehan, amongst other television specials including a live recording from Toronto of the theatre production of 'Pippin', directed by Bob Fosse for Media Home Entertainment. Following 8 years developing 'Schindler's List', directed by Steven Spielberg, and the film's eventual success globally, Robert returned to his native Australia to set up his own production company – Blue Seas Films – with a strong focus on films and television in a rich creative environment for the expanding international markets.
Robert negotiated the acquisition of rights for the May Gibbs classic children's animated series of books "Snugglepot and Cuddlepie" – which his company developed for both TV series and a feature film.
PRODUCTION EXECUTIVE: POPPY WALKER
Poppy is an award-winning documentary film graduate of the Victorian College of the Arts and founder of Propeller Pictures, a small film production business working with several key social justice organisations in Australia and abroad including Oxfam, World Vision, KHANA Cambodia and UN Women. Her work has screened on television and at festivals worldwide and she's currently producing two independent documentary projects. She joined the BlueSeas Films team part-time in 2011.